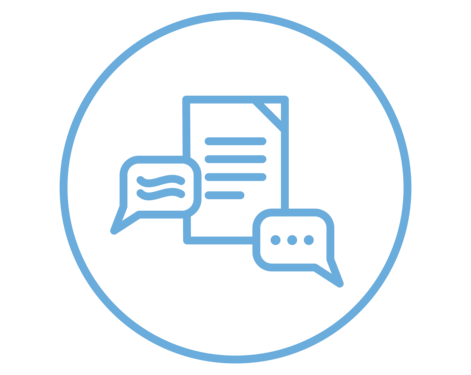 Collaboration Highlights
A single place to share and collaborate on clinical documentation
Author documents by opening MS Word®, Excel®, and PowerPoint® directly from the interface, and use the Collaborative Authoring tool for editing and review by multiple team members.
Align document work streams with regulatory compliance practices for document authoring, approval, control, and related training.
Complete the end-to-end process with electronic signature for document approvals.
Co-author and collaborate on new documentation with constant access and visibility to essential documents.
Follow critical processes for metadata, approval, and sign-offs by publishing directly to the TMF.